Travelling in Greece is easy!
Most Greeks speak fluent English, the country is very safe, and chances are you can find decent Wi-Fi signal pretty much everywhere.
There are, however, so many lesser-known destinations, travel secrets, and helpful information from a local's perspective. That being so, I'm happy to share some tips & advice to help you have a wonderful time in Greece!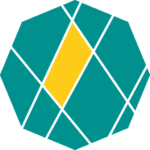 Are you visiting Ancient Corinth and want to check out more sites on the way? You're in luck! There are many things to do near ancient Corinth, guarantying you'll have an amazing day!