Travelling in Greece is easy!
Most Greeks speak fluent English, the country is very safe, and chances are you can find decent Wi-Fi signal pretty much everywhere.
There are, however, so many lesser-known destinations, travel secrets, and helpful information from a local's perspective. That being so, I'm happy to share some tips & advice to help you have a wonderful time in Greece!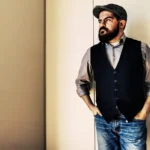 You can't experience Greece without eating a gyros wrap! What is gyros you ask? The most popular Greek fast food of course! Delicious and juicy, wrapped in pita bread filled with tzatziki sauce and more!