Best beaches of Milos Island
Milos Island (or Melos) is truly a magical island. Ιt has stunning sceneries, magnificent shores embraced by the Aegean Sea, picturesque villages, wonderful local culture, and -of course- gorgeous beaches! Let's explore the best beaches of Milos Island together!
Milos has many and very diverse beaches! You can spend days on the island and see something different every day. However, this diversity also means that you have to know a little bit about the beach you're going, in order to make sure it suits your needs. Let me explain myself with an example; If you're looking for a relaxing day at a beach with an easy access and you go to Papafragas beach because you've heard that it's beautiful, you're going to have an unpleasant surprise. Is it beautiful? Yes, very. Is it easily accessible? Not really.
That being said, if you ask around or read and do some research beforehand, you'll be able to choose which beach fits your mood every time and have a fantastic time. Keep in mind that you should also check the weather daily and especially the wind forecast, before you choose where to go. For instance, if the wind blows from the north, go south; if it blows from the south, go north. There are more than 70 beaches in Milos; these are my favourite:
In the south you can find gorgeous sandy beaches, such as Firiplaka, Provatas, and Agia Kyriaki with shallow turquoise waters. I also loved Paleochori, which has deep blue waters and a beautiful scenery. It's a long beach, so you can always find a quiet spot even in busy days. All these beaches are partly organized and you have the option of a sunbed and an umbrella if you like.
On the other hand, if you want to see something different and unique, the beaches in the north won't disappoint you. Sarakiniko, the most popular and photographed beach of Milos, is definitely a must-see! The brilliant white volcanic rocks, after years of erosion by the wind and the waves, form an out-of-this-world landscape.
The west part of Milos is not inhabited nor accessible by car (some specific places are accessible if you have an off-road vehicle). This region is part of the international network of NATURA 2000 and it's protected, because of its rare flora and fauna. There are some absolutely amazing beaches in the west and southwest, where you can go by sea. Among them some really stand out, such as Triades, Gerakas, Sykia Cave, and Kleftiko. You can visit them by boat if you book a sailing trip or a daily excursion, which I highly recommend you do. There are many options including the west part, the south part, or the round of Milos. You can even visit Kimolos, the near by island as well.
During my stay I've rented a car and was exploring the south etc., so I've booked a sailing trip to see only the West part. It was SO good! First of all, the sailing itself was amazing, we've explored many caves and saw many extraordinary rock formations. Moreover, the stops we made for swimming in the sea and relaxing at the beach were awesome. The water was crystal-clear and the view was breathtaking! This was my most memorable experience in Milos!
All in all, Milos beaches are diverse and unbelievably beautiful! Do your research before hand to choose the best option for you; explore the island, relax at the beach, swim in the sparkling blue Aegean waters!
[Greek:

Καλύτερες παραλίες της Μήλου

]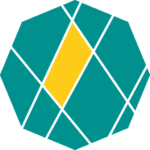 Are you visiting Ancient Corinth and want to check out more sites on the way? You're in luck! There are many things to do near ancient Corinth, guarantying you'll have an amazing day!