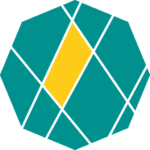 Don't be confused by the spelling; Gyros is spelled g-y-r-o-s to be closer to the Greek spelling (γύρος), but it's actually pronounced yeeros ("ye" as in year, "ros" as in Ross). The name comes from the Greek word for turn, round or rotation, because of the way gyros is made by going round and round on a vertical rotisserie.
Well, it's both. This is just a grammatical technicality since in Greek there are many different ways to use nouns in a sentence and the nouns change forms based on their case. I don't want to bore you with grammar, so here's a very easy way to remember it: When Gyros is the subject of the sentence (e.g., Gyros is awesome!) then you keep the "s" at the end. When Gyros is the object of the sentence (e.g., I want to eat Gyro right now!) you drop the "s". This creates such a confusion to people not speaking the language it's quite funny. I've even read somewhere online that Gyros and Gyro are two completely different things! They're not. It's the same word, describing the same delicious fast food. The good thing is that no matter how you say it, Gyros or Gyro, you're going to be right!
First of all, if you want to eat the best gyros you have to go to a souvlaki place and not a restaurant. Souvlaki is a general term that Greeks use for either skewer meat or gyros in a pita wrap. For your first try I'd recommend to try one gyros ap' ola (literally: gyros with everything), which means gyros wrapped in a pita bread along with all the basic ingredients: tomato, onion, French fries, and tzatziki sauce! Depending on where you are in Greece, you might encounter various different local recipes, for instance in my hometown they always add spicy tomato sauce.
So, based on their menu you pick your type of meat first, and then you add the ingredients. And please, oh please, don't try to order lamb gyros. We don't do that. I think I've only found lamb gyros in Greece once in my life, but for some reason everybody thinks it's a normal Greek thing. It's not. Your main options are pork or chicken. The traditional gyros is made of meat, but nowadays there are also vegetarian or vegan options. I personally love the plant-based gyros and you can find it in several souvlaki places in Greece.
Do you want to know more about Gyros? Check out this post and read all about the most popular Greek fast-food!
[Greek:

Πώς λέμε "γύρος" στα ελληνικά?

]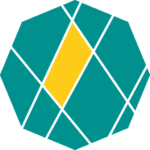 Are you visiting Ancient Corinth and want to check out more sites on the way? You're in luck! There are many things to do near ancient Corinth, guarantying you'll have an amazing day!