Gyros: The Most Popular Greek Fast Food
I recently went to the stand-up show of Gabriel Iglesias, the Mexican comedian known as Fluffy!
He told a story, about going to a stand that he thought sold tacos, and started speaking Spanish to the owner that he assumed was Mexican. The man got furious, and said that he could not understand what Gabriel was saying, because he was Greek!
-Oh I am sorry sir. I didn't realize. I would just like a taco please.
The man got even more furious
-I don't sell tacos! I sell gyro!!!!
-You sell what?
-Gyro!
-Ok, I got the name, but what is that gyro thing?
The man thought for a bit.
-It's like a taco…
You just can't visit Greece and not go for a gyros pita, the "Greek taco"! You might see it as gyros, because the word follows the spelling of the Greek word γύρος, but you pronounce it yeeros. Still confused about its pronunciation? Don't worry, many people are. Check out this post to learn how to say it.
[Greek:

Γύρος: Το πιο δημοφιλές ελληνικό φαστ φουντ

]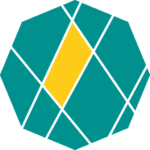 Are you visiting Ancient Corinth and want to check out more sites on the way? You're in luck! There are many things to do near ancient Corinth, guarantying you'll have an amazing day!