Meteora, the Monasteries in the clouds
I find it difficult to describe Meteora. I mean, it's easy to just describe, but it's hard to explain how it actually feels like being there. It's one of the things that you have to see with your own eyes to get it. I'm still going to try to describe it though.
So, imagine you're travelling across the green Thessalian plain, surrounded by mountains; some you can see in the distance, Pindus mountains in the west, Mount Olympus in the northeast, Kamvounia in the north, and Mount Othrys in the south. When you reach the northwestern edge of the Plain you notice some rocks, big rocks, right in the middle of nowhere. That's Meteora. And then you realize that they live up to their name.
What are the Meteora Monasteries
Meteora in Greek means "suspended in the air". This extraordinary rock formation consists of enormous sandstone and conglomerate rocks, which were formed ages ago when the Thessalian plain was still a huge lake. After years of earth movements and weathering, deposits of mud and stones were gradually transformed into these very unique huge rock pillars.
Fast-forward to the Middle Ages when Meteora proved an ideal location for Christian hermits (eremites), who wanted to live in seclusion. During the 10th century, more and more hermits found refuge in Meteora, where they built cells and small chapels for prayer (prosefchitaria) in caves, high up hidden in the rocks. By the end of the 11th and the beginning of the 12th century, a small ascetic society was created; hermits would meet in a small church they've built for common worship.
Things changed in the 14th century, when saint Athanasios, a monk from Mount Athos, came to the area and founded the first organized monastery (the Great Meteoron). Meteora monasticism reached its peak during the 15th century; there were 24 monasteries and several hermit caves.
Times of hardship and great turmoil followed in the area and most of the monasteries were gradually abandoned. In the 20th century carved steps and bridges were constructed; the monasteries became more accessible and a new era had begun. Nowadays there are about 15 uninhabited monasteries, many of which are in ruins, and 6 operating monasteries.
Each monastery is unique and has a different story and amazing things to discover. In order to make the most of your visit, make sure you have enough time to explore, learn more about their history, admire centuries-old frescoes of brilliant Byzantine paintings, take pictures, and visit the museums and shops that some monasteries have!
Keep in mind that they are operating monasteries, which means monks and nuns live there, so be respectful during your visit. Many are happy to talk to you and even pray for you, but generally, they don't like their picture taken. There's also a dress code, long trousers for men and skirts for women (if you don't have any, they provide one for you at the entrance).
If you don't have enough time to visit all six of them it's ok, but it's definitely worth visiting at least two or three. Depending on the day you're visiting check which ones are open (each of them is closed one day of the week). Additionally, combining visits to monasteries which are close to each other might help you save some time.
Furthermore, hiking will definitely give you the full experience of Meteora. First of all, you can walk between the monasteries, admire the view and take pictures at your own pace. However, not all of them are close to each other, so check a map to decide where you're going beforehand.
Secondly, there are hiking trails connecting Kalambaka town and Kastraki village to the top of the hills. Some locals gave me a really good tip during my first trip there. If you don't have much time or you just prefer to spend more of it exploring the monasteries, you should take the bus uphill, visit 1-2 monasteries and then walk down the hill. It was excellent advice because I enjoyed the hike without getting too tired and had enough time to do two trails (I chose the one starting near Varlaam monastery and the one near the Holy Trinity monastery) during my visit.
Lastly, there are several other activities to try. From mountain biking and rafting to a "hermit caves" tour and rock climbing, there's no way you'll ever get bored there!
When to visit Meteora Monasteries?
Generally speaking, the best time to visit Meteora monasteries is probably either in spring or autumn. The weather is good and there are fewer crowds. However, each of the four seasons has a truly unique experience of Meteora to offer. Check out this post to find out when is the best time to visit!
Things to do near Meteora
If you're spending more than a day in Meteora you'll probably stay in the nearby town of Kalambaka (also spelled Kalabaka or Kalampaka) or in Kastraki village. Kastraki is a small picturesque village, which offers lovely views of Meteora. It has great restaurants with delicious local cuisine! Kalambaka was called Aiginion in ancient Greek and Roman times, and Stagoi in the middle ages. It's is a small town, but it has many good options for accommodation and lots of restaurants and cafés.
The museum also organizes various activities, such as truffle hunting! Before you leave, look for the small café, where you can get a free coffee (it's included in the ticket price) while looking at the Meteora, and visit the museum shop. Apart from many museum gifts like T-shirts and mugs, it offers a great variety of local mushroom products, from pasta and soup mixtures to mushroom chocolate (yes, it's a thing) and liqueurs!
Meteora is a place absolutely worth visiting. It's a UNESCO World Heritage Site, because of its natural beauty and its significant history, it's the second most important Christian Orthodox monastic community in Greece, and one of the most breathtaking places in the world. The unique and mystical atmosphere of Meteora has been a source of inspiration for people from 1000 years ago until even today. From books and music to films and video games, there are several references to Meteora in pop culture. Are you ready to be inspired and explore the wonders of Meteora yourself? Are these "columns of the sky" on your bucket list yet?
The closest town to Meteora is Kalambaka, so this is your destination when you're travelling.
It's accessible by car, bus or train.
Car:
Kalambaka is 350 km away from Athens and 227 km away from Thessaloniki. Follow the highway and you should find the route easy no matter the time of the year.
Train:
TrainOSE company connects Kalambaka both to Athens and Thessaloniki, so book your tickets accordingly. You can book them online directly from trainOSE, or other sites.
Bus:
KTEL is the main intercity public transport bus service in Greece. The regional unit is called KTEL Trikalon, where you can book your bus ticket to Kalambaka.
Once you're there, search for the bus stop (it's in the centre of the town) to find the local buses that connect Kalambaka to all the monasteries. For more information check here.
*Names of the monasteries
01.

Holy Monastery of the Transfiguration of the Saviour

(Moni Metamorphoseos tou Sotiros / GR: Μονή Μεταμορφώσεως του Σωτήρος)

Most commonly known as the Holy Monastery of the Great Meteoron

(Moni Megalou Meteorou / GR: Μονή Μεγάλου Μετεώρου)

02.

Holy Monastery of Varlaam

(Moni Varlaam / GR: Μονή Βαρλαάμ)

03.

Holy Monastery of St. Stephen

(Moni Agiou Stefanou / GR: Μονή Αγίου Στεφάνου)

04.

Holy Monastery of Roussanou

(Moni Roussanou / GR: Μονή Ρουσάνου)

05.

Holy Monastery of Holy Trinity

(Moni Agias Triados / GR: Μονή Αγίας Τριάδος)

06.

Holy Monastery of St. Nicholas Anapafsas

(Moni Agiou Nikolaou Anapafsa / GR: Μονή Αγίου Νικολάου Αναπαυσά)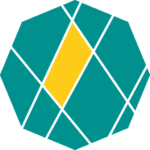 Are you visiting Ancient Corinth and want to check out more sites on the way? You're in luck! There are many things to do near ancient Corinth, guarantying you'll have an amazing day!