Dream On is a temporary contemporary art exhibition, organised by NEON at the Former Public Tobacco Factory. According to the exhibition's curator Dimitris Paleocrassas, Dream On is permeated by a sense of plenitude brought about by the realization of a great dream: an artist's ambitious yet elusive goal attained through the unbridled creativity of large-scale installations. Similarly, through the D.Daskalopoulos Collection Gift, the dream of its owner becomes a reality: a private collection transformed into a public good to be preserved for future generations of audience and artists.
John Bock's Palms is a gargantuan installation, the figment of an imagination run amok in the labyrinthine corridors of an anarchic mind replete with self-parody. What unbridled creative psyche dreamt up the surreal combination of an American vintage car giving birth to a mutated octopus (or squid?)? The work was first exhibited at RedCat, a non-profit space in Los Angeles, the iconic city of American cars and highways. The car is also the metaphorical symbol that carries around Los Angeles the two villains that feature in the accompanying film noir parody. The many-tentacled beast probes with its appendages every little nook and cranny in its surrounding space, enveloping the crazy environment with an uncanny and sinister aura.
Werner Herzog, the famed German film director, once had a dream. For his legendary film Fitzcarraldo. he wanted to lug a 300-ton boat up and down a steep mountain from one river to another, a large-scale ambition to say the least, an impossible dream. In the jungle of Peru, the production of course ran into major problem which became infamous in film history. When faced by his financial backers and queried to the impossibility of continuing, this is what he had to say.
How can you ask this question? If I abandon this project, I would be a man without dreams and I don't want to live like that. I live my life or I end my life with this project. (From the documentary Burden of Dreams (1982), directed by Les Blank.)
There is an equivalence between large-scale installations and Werner Herzog's Sisyphean boat endeavour -after all, he was and is the quintessential passionate artist.
Large-scale installations are where artists go when they want to make their dreams come true.
[Source: Exhibition's wall text by Dimitris Paleocrassas]
In his trademark inventive titling and his materials list, Damien Hirst is quite explicit as to what he is trying to convey with Greetings from the Gutter/Avoiding the Inevitable. Nothing less than conquering death is posited as the goal in this elegy of human mortality. The medical accoutrements conjure a rather threatening abstraction of a hospital environment, a locale where daily the drama of life and death is played out. After all, isn't overcoming death the biggest Dream of all?
Annette Messager with Dependance/Independence has miraculously exploded upon us a creative outburst of nothing less than a microcosm of the whole world. Given free rein to go into macro scale she has grown a jungle of an artwork, replete with rain-like strings cascading from its top. The jungle is populated by its animals*, wrapped presents, children, eerier internal body organs as well as images of the young students that assisted in the first installation of the work in 1996. Open-hearted is indeed the operative word here, since what might not be apparent at first glance is that Messenger has given her jungle a heart shape outlined on the floor. Which shape of course harks to the words of the title and the bittersweet taste of emotions when two human beings are living the dream of love. (*The stuffed animals were ethically sourced and were not killed to be included in the artwork.)
It is striking how awe-inspiring and viscerally impactful large-scale installations usually are. A speculative explanation would posit that when artists are liberated form the spatial constraints of the physical space of their studio environment, they freely express their most ambitious dream in a burst of unbridled creativity. The word dream is not defined here in the literal sense of the nocturnal image we all see, but in the metaphorical usage of word like ambition, goal or vision.
As the wise sage of Contemporary Art Joseph Beuys famously said, 'Every human being is an artist', so we may take a leap pf extrapolation from that profound statement and crassly paraphrase, that every human being has a dream. Our passion drives us to longingly strive for the light of our dreams. We yearn deeply to be bathed in the warm glow of that beacon, and that is how our life-thread unravels following the unfathomable dream.
After all, don't all of us humans journey through our lives with creative ambitions, goals and visions? Don't we toil toward them with patience and drive? And don't we all fail in achieving them quite a few times? And then don't we, in famous Beckettian terms Try again. Fail again. Fail better? And sometimes we even manage to make our dreams come true.
[Source: Exhibition's wall text by Dimitris Paleocrassas]
Martha Dimitropoulou has reincarnated that paragon of consumer culture, the Mercedes-Benz, into a different life. The shiny cold metal rolls out of lifeless robotic factories, and is here created by nature's organic forest cloak. Life has been breathed into metal on four wheels. But let us not disparage the Mercedes-Benz; after all it is a miracle of engineering and design, a marvel of human creativity. It also happens to be the dream object of millions of people around the glove who fantasise about buying it and might even sacrifice a lot to that end. And far it from us to be patronizing about those aspirations as empty consumer fetishes; everyone is entitled to their own dream.
Credit Card Destroying Machine aspires to nothing less than the sounding of the death knell of consumerist society! The visitor is required to sacrifice a valid credit card, that paragon of capitalist society, and will be rewarded for their idealistic gesture with a machine-created Michael Landy drawing. In one fell swoop, idealism decapitates capitalist consumerism in favour of loftier aspirations. More realistically-grounded partakers of this installation might point out the sheer impossibility of the situation and its inherent naivete as a case study of the unreachable dream. But isn't that precisely the beauty of dreams: that sometimes they are unfathomably out of reach and despite that, we still yearn to touch them?
Cavemanman, by Thomas Hirschhorn is an immersive installation, a labyrinthine, life-size "cave" made from everyday materials, wood, cardboard and tape. An environment representing the collective mind, created from books, posters, videos, shelves, beverage cans and dolls.
In the words of Thomas Hirschhorn:
"I feel as an artist I have to do too much. I have to do the whole thing. It's always about the whole world. It's always about the entire possibility, the entire thing. And of course, that's pretentious and it's ambitious, but in another way, it's stupid, also, to want to do this. I have, as an artist, to stand out this ridiculousness of this ambition and this pretension. It's always about the whole world. So that's why I like to be over-formed, to make too much, to put everything inside. To try again and again, to put everything into the work.
It's not about a critique of the consumption culture or the consumption society we live in. I'm a part of it. I'm part of this chaotic world. I'm a part of this unclarity in the world. I see as one of my missions as an artist to work in this unclarity, to work in this chaos. Not to bring clarity, not to bring clearness, to struggle with the chaos. To struggle with what's around me."
[Source: Schmelzer P., Interview: Thomas Hirschhorn on Cavemanman, Walker Reader, Nov. 6th, 2006.]
DATE: 08/06/2022 – 27/11/2022
TIME: Wednesday, Thursday, Friday, Sunday: 11.00–19.00, Saturday: 12.00–20.00, Monday & Tuesday: Closed
COST: Free entrance (Reservation required via neon.artsvp.co)
LOCATION: Former Public Tobacco Factory – Hellenic Parliament Library and Printing House (218 Lenorman St. 104 43, Athens)
Dream On features 18 large-scale installations by artists:
John Bock, Helen Chadwick, Abraham Cruzvillegas, Martha Dimitropoulou, Peter Fischli & David Weiss, David Hammons, Thomas Hirschhorn, Damien Hirst, Michael Landy, Maria Loizidou, Paul McCarthy, Annette Messager, Maro Michalakakos, Wangechi Mutu, Paul Pfeiffer, Alexandros Psychoulis, Matthew Ritchie and Anna-Maria Samara. In addition, Kostas Ioannidis, a new commission by NEON, creates a large-scale audio work delivered in whistling language.
Alongside the installations are 20 artist's drawings of some of the works prior to their creation.
Are you interested in art and museums? Check out more post about sites and exhibitions all over Greece!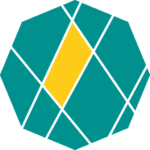 When to visit Meteora Monasteries? Read more about what to expect each season when visiting Meteora in Greece, a UNESCO World Heritage Site with amazing natural beauty and important medieval history.