In Night Photography the sun is absent, but we have a very intense presence of light through artificial sources. This makes Night Photography both challenging and impressive, as photographers have to pay attention to many technical details in order to produce a good image, but when this is succeeded the result is remarkable. In Night Photography the light and the shadow co-exist in all images and the camera lens makes this even more intense, as we can see things, we sometimes are not able to see with our own eyes. So, it gives us a more detailed vision of our surroundings and also a more colorful result from the one we see ourselves. It is always very intriguing to realise the beauty of the things around you that you have never paid attention to until they were shot. [Source: Blank Wall website]
Night Photography exhibition takes place at Blank Wall Gallery in Athens, a cool gallery located in the heart of vibrant neighborhood Kypseli. Blank Wall Gallery hosts contemporary photography exhibitions giving us the opportunity to see the work of many great -both Greek and international- photographers.
Night Photography Exhibition
I really liked this exhibition. It features several contemporary photographers from all around the world. It was exciting to see all these different perspectives of the night and what it means to each of them. From urban photography to magical landscapes, this was a brilliant journey of light and darkness…
DATE: 4-16 November 2022
TIME: Monday, Tuesday, Wednesday, Friday: 17:30-21:30. Saturday: 12.30–14:30. Thursday, Sunday: Closed
COST: Free entrance
LOCATION: Blank Wall Gallery (55 Fokionos Negri Street, 11361 Athens)
Anzila Adeen (India), David Adler (USA), Giannis Ambatzoglou (Greece), Kyriakos Anastasopoulos (Greece), Alessandra Antonini (Spain), Nick Apostolopoulos (Greece), Margaret Bajada (Malta), Ourania Bantila (Greece), Xavier Blondeau (France), Evangelos Bozas (Greece), Kate Brogdon (USA), Joanne Chase-Mattillo (USA), Philip Cho (South Korea), Ellie Coulson (UK), Ciarly Crain (USA), Dorothea Craven (Germany), Maks Dannecker (Germany), Noel Demulier (France), Marevi Denaxa (Greece), Afroditi Diamantopoulou (Greece), Mark A. Dierker (USA), Ann Dreyer (USA), Helen DuWors (Canada), Todd Felderstein (USA), Grigoris Filippatos (Greece), Prentiss Findlay (UK), Nikos Fragos (Greece), Anthony Freeman (UK), Jeanna French (USA), John Giannatos (Greece), Maria Giannopoulou (Greece), Morgan Glasper (USA), Markus Gruber (Austria), Kylo-Patrick Hart (USA), Petros Heliotis (Greece), Rebekah Helton (USA), Tina Hendberg (Sweden), Wang HuRui (China), Margrieta Jeltema (Netherlands), Diran Kalaydjian (Greece), Georgios Kanakis (Greece), Henri Kandiyoti (Turkey), Dimitrios Kanellopoulos (Greece), Ritsa Karasmanoglou (Greece), Anna Kaunis (Russia), Antonis Kollias (Greece), Anirudh Koppula (India), Alexandros Koumpoulas (Greece), Greg Kunkle (USA), Panagiotis Lagouvardos (Greece), Jill Lawrence (USA), Kim Leung (Hong Kong), Motty Levy (Canada), Melissa Lohr (USA), Christos Magoulas (Greece), Konstantinos Makaronas (Greece), Christy Mandeville (USA), Mara Marini (Greece), Wendy Cantor McKnight (France/USA), Julie Meric (France), Janet Milhomme (USA), Romain Miot (France), Junko Miyama (Japan), Ezio Gianni Murzi (Italy), Ioannis Myrmigiannis (Greece), Dimitris Neratzoulis (Greece), Foteini Palieraki (Greece), Maria Panayotopoulou (Greece), Mara Pantazopoulou (Greece), Haris Papadimitropoulos (Greece), Clio Papaspyrou (Greece), Caroline Peppiatt (Germany), Barry Perlus (USA), Kelly Russo Petrick (USA), John Potter (USA), Dimitris Psilopoulos (Greece), Anthony Rampersad (Trinidad & Tobago), Yuna Vita Renar (Japan), Abby Richardson (UK), Alessio Roberto (Italy), Beth Roe (USA), Tony Ryan (UK), Margarita Samartzi (Greece), Anita Schiedeck (Germany), Till Schmitz (Germany), Kristopher Schoenleber (USA), Robindeep Singh (USA), Jeffrey Sofroniou (UK), Marilena Stamouli (Greece), Tracey Suba (Canada), Keisuke Takeda (Japan), João Pedro Tavares (Portugal), Peter Titze (Germany), Al Treder (USA), Silvija Treice (Latvia), Abby Valiant (USA), Maureen Vastardis (USA), Eddy Verloes (Belgium), Shulan Wang (China), Marc Ward (USA), Mary Sue Weinstein (USA), Ioannis Xenikakis (Greece), Peter Zarkob (Spain), Iana Zholud (Ukraine).
Are you interested in art and museums? Check out more post about sites and exhibitions all over Greece!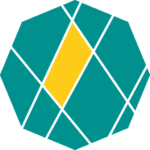 When to visit Meteora Monasteries? Read more about what to expect each season when visiting Meteora in Greece, a UNESCO World Heritage Site with amazing natural beauty and important medieval history.