Acrocorinth is the citadel on the huge rocky hill overseeing the ancient city. It was the fortified acropolis for ancient and medieval Corinth.
Fantastic horses and where to find them
According to Greek mythology, the first owner of the area was the hero Bellerophon, who tamed Pegasus, the winged horse, when it went to Acrocorinth to drink water from a spring. Riding Pegasus, Bellerophon was able to kill Chimera, the terrible fire-breathing monster. Pegasus became the symbol of Corinth and he appeared on Corinthian coins, as well as many local artifacts.
Acrocorinth is really close to ancient Corinth (about a 5 min. drive), although it's not easily accessible on foot. So, the only way up is by taxi or your own transportation. You can easily find a taxi outside the archaeological site of ancient Corinth.
The site is usually open between 8:30am-3:30pm. Sometimes however, times will vary so make sure you check the official website before you visit. Entrance is free!
Are you planning to spend a day in ancient Corinth? Check this out for more exciting things to see and do!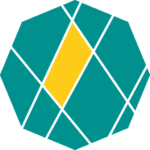 Are you visiting Ancient Corinth and want to check out more sites on the way? You're in luck! There are many things to do near ancient Corinth, guarantying you'll have an amazing day!