Angelos Sikelianos Museum
Angelos Sikelianos Museum is located in the charming Lefkada town, which is the capital of the island known as Lefkada or Lefkas. It's a museum about the life and work of Angelos Sikelianos, a well-known Greek lyric poet and playwright, and his wife, Eva Palmer-Sikelianos, an American artist and choreographer.
Angelos Sikelianos was born and raised in Lefkas Island. He became one of the greatest Greek poets of the 20th century and was a Nobel prize nominee. His poetry is lyrical, fused with romanticism, symbolism and realism. Sikelianos was inspired by Homer, Aeschylus, Byzantine hymnography, folk song, and his contemporary litterateurs. He had a really interesting personality, which you can explore in the museum.
On Acrocorinth
by Angelos Sikelianos
The sinking sun set all the Rock aglow—
The heady fragrance of seaweed that had
Been blowing from the water down below
Began to drive my little stallion mad.
His bit was foamy, and his eyes rolled white—
And suddenly he struggled to break free
(Although I checked the reins with all my might)
To launch himself into vacuity.
Was it the hour? Aromas growing stronger?
The salt-tang of the deep, its briny sting?
Was it the far-off breathing of the trees?
O had the wind held out a little longer
I know the steed I gripped with reins and knees
Would have been Pegasus and taken wing!
The poem was translated by A. E. Stallings.
[Source: The New Criterion, Volume 27 Number 10, on page 30.]
[Greek:

Μουσείο Άγγελου Σικελιανού

]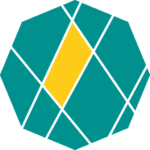 Are you visiting Ancient Corinth and want to check out more sites on the way? You're in luck! There are many things to do near ancient Corinth, guarantying you'll have an amazing day!